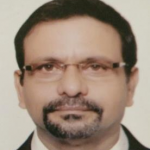 A Master Mariner with a Career extending 21 years in shipping, of that 16 years of sailing on Tankers and 5 years ashore managing Vessels of various types.
Highly skilled and motivated Marine Superintendent. Has excellent writing skills and extensive knowledge of the marine industry. Expert in incident investigation to minutest details.
Internal / External Vessel Audits.
Health, Safety, Security and Environmental Compliances.
ISM, ISPS, MLC
International Marine Laws.
Networking and liaising with Oil Majors
Pre-Vetting / PSC / FSC Preparation and Inspection
CURRENT & PREVIOUS POSITION
Present Position Marine Superintendent (Ops / Vetting)
Previously worked as Marine Auditor and flag state Auditor with UAE based Ship Inspection Company representing Flag State Liberia.
Sea Service as a Master on various types of Tankers: Oil / Produ
ORGANIZATIONAL EXPERIENCE
Carried out Vessel Visits / ISM, ISPS, MLC Audits / Vessel Take-overs / Dry-docking / Change of Management / Flag Change / Various Third-party Inspections including PSC etc.
A Graduate in B.Sc Nautical Science from India's Leading Marine Nautical Institute.
Date of Birth: 31th October 19
Languages Spoken/Written: English, Hindi
Nationality: Indian